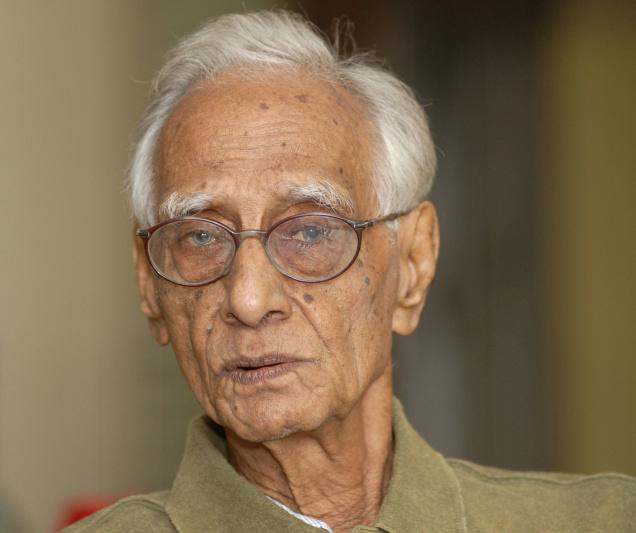 ASHOKAMITRAN
1931-2017
Ashokamitran (b. 1931) is among the most distinguished of contemporary Tamil writers. He has written around 250 short stories, along with two dozen novels and novellas, in addition to a steady output of columns, essays and book reviews. Major English translations of his works include Water, The Eighteenth Parallel, The Colours of Evil (short story collection) and Manasarovar . His years of rich and diverse contribution to Tamil literature have brought him many honours and awards, including the Sahitya Akademi award (1996).
WATER - (Thanneer)
Number of pages: 160
'Ashokamitran places the individual lives, sharply etched, of the two sisters, Jamuna and Chaya and their struggle to survive economically and spiritually in the chaos of the city. The charting of the drought months, as the story progresses, is paralleled cleverly, by the turning points in the girls' lives, Jamuna's inward struggle and her gradual self-discovery is juxtaposed all the time with the street scenes going on around her.
Ashokamitran's bareness and clarity of style enables that play of meanings and leaves us with many questions about contemporary urban life in India. The open ending is entirely in the spirit of the novel. At the same time, it leaves us with a positive vision of Jamuna's integrity and her will to survive'
-Lakshmi HolmstrÖm