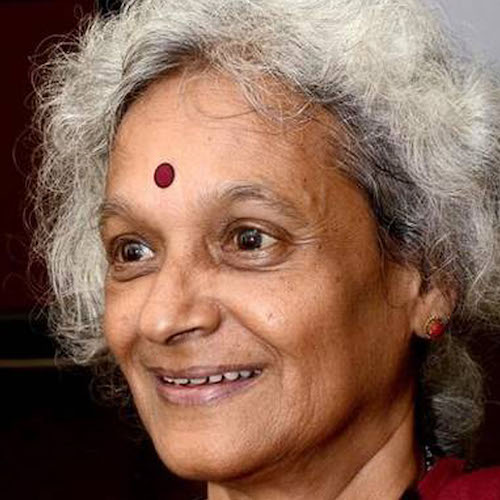 AMBAI
Born 1944
For over four decades, Ambai (b.1944), pseudonym for C.S LAKSHMI, has written fiction that reverberates with the ideals of feminism and a sensitive grasp of socio-cultural realities. She has also authored a pioneering research monograph, The Face Behind the Mask: Women in Tamil Literature (1984).
Ambai's intricate stories constantly reinvent the form of the short story, tantalizing and delighting the reader. They interweave lives, articulating the real experiences of women and communicating their silences in words and images. A mix of narrative forms – letters, dispatches, journals, emails, memos and articles – adds variety. Three collections of her short stories have been published in English to international acclaim. She won the Crossword award for the collection In a Forest, A Deer.
FISH IN A DWINDLING LAKE (Vatrum Yeriyin Meenkal)
Number of pages: 176
Journeys form the leitmotif of these astonishing new stories by Ambai. Some culminate in an unconventional love affair, some are extraordinary tales of loyalty and integrity; others touch upon the almost fantastic, absurd aspect of Mumbai. Yet others explore the notion of a wholesome self and its tragic absence at times. These stories are illuminated by vivid and unusual characters: from an eccentric, penurious singer-couple who adopt an ape as their son to a male prostitute who is battered by bimbos for not giving 'full' satisfaction.
Crucially, some of the stories, like the title story, engage uninhibitedly with a woman's relationship to her body. For Ambai, feminist par excellence, the sensual body, experienced as a natural landscape changing with age, is, at the same time, the only vehicle of life and tool for mapping the external world.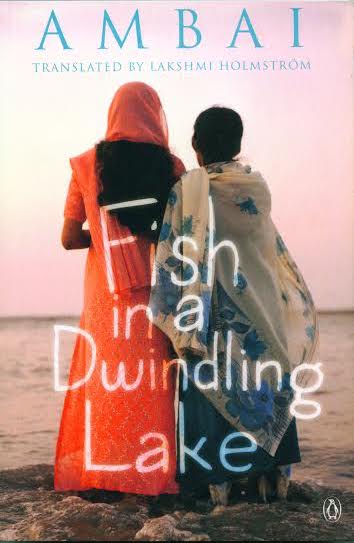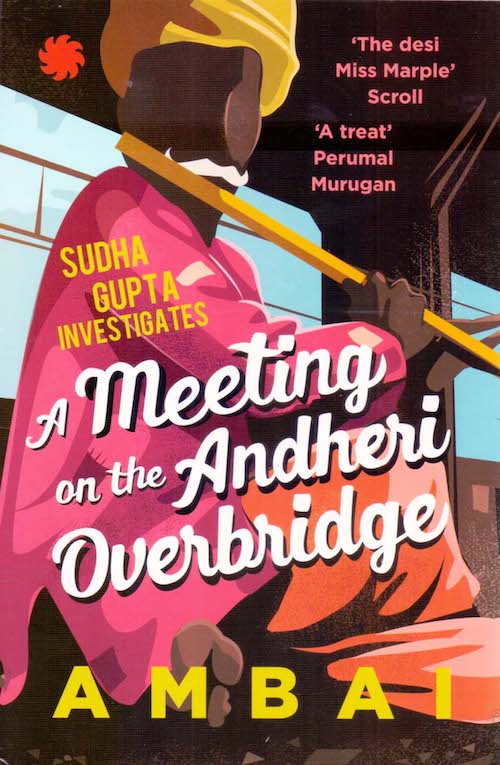 A MEETING ON THE ANDHERI OVERBRIDGE (Andheri Membalathil Oru Santhippu)
Number of pages: 216
Sudha Gupta has a flair for solving problems. Armed with sharp eyes and a keen mind, she works as a private detective in Mumbai.
In these stories, both delightful and dark, she assists the police in finding three missing girls, investigates a potential bridegroom and helps an old woman in distress.
In the clever and warm – hearted Sudha Gupta we finally have the Indian equivalent of Mma Ramotswe and Miss Marple.
Other works by the author:
*In a Forest, A Dear – Puplished in English* (Oxford)
*A Night with a Black Spider - Puplished in English* (Speaking Tiger)
*The Purble Sea - Puplished in English* (East west Books)