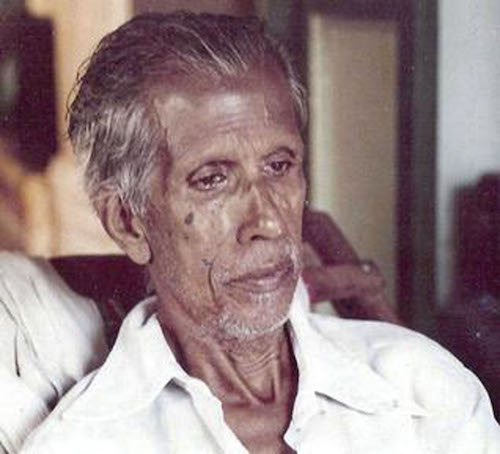 SI.SU. CHELLAPPA
1912-1998
Si. Su. Chellappa (1912-1998) was a versatile literary personality of his times. His was a varied and wide contribution to different branches of literature, including the novel, short story, poetry, literary criticism and translation, spread over a period of more than five decades.
Chellappa's singular achievement was Ezhuthu, a literary magazine that he founded in 1959. In the ten years of its existence, Ezhuthu emerged as a seminal force in Tamil literature and has continued to influence literary initiatives in Tamil for the last half a century. With practically no funding from external sources, Chellappa managed to bring out the magazine for over a decade despite severe economic hardships, marking a rare, selfless commitment to the cause of modernizing Tamil literature.
The author was posthumously awarded by the Sahitya Akademi in 2001.
ARENA (Vaadivaasal)
Number of words: 19,417
Vaadivaasal, a masterful account of power relations, describes the traditional rituals of bull-taming and captures the life-and-death struggle between animal and man.
A celebrated work of short fiction by Chellappa, Vaadivaasal is perhaps the first fictional account in Tamil on Jallikattu, the indigenous bull-fighting sport of Tamil Nadu with a history of two thousand years. Jallikattu is both a heroic drama and a sport. The taming of a bull trained to gore its human adversary in the ring is the crux of this still popular sport. Chellappa, who grew up in a region of southern Tamil Nadu where bull-fighting is a hallowed tradition, depicts the dangerous and absorbing struggle between man and animal. Rich in ethnographic detail, this is a work marked by brevity and conciseness.
Vaadivaasal is the narrow gate through which bulls are released during Jallikkattu, young men pounce upon the bulls and try to overpower them. Besides the bravado attached to it, the material attraction is the prize money and gold tied to the horns of the animals.
The translation has been done by the renowned translator KalyanRaman.