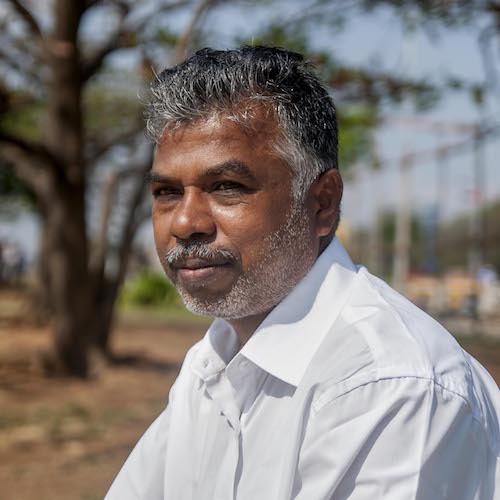 PERUMALMURUGAN
Born 1966
Perumal Murugan is one of the most renowned Indian writers in Tamil today. He writes chiefly on lives lived in the margins, in terse lyrical prose. He has written nine novels, four collection of short stories and four anthologies of poetry. Four of his novels have been translated into English. Perumal Murugan's works have won critical acclaim and earned him several national Awards.
Winner of ILF Samanvay Bhasha Samman 2015.
ONE PART WOMAN (Maadhorubaagan)
Number of words: 56,382
All of Kali and Ponna's efforts to conceive a child – from prayers to penance, potions to pilgrimages – have been in vain. Despite being in a loving and sexually satisfying relationship, they are relentlessly hounded by the taunts and insinuations of the people around them.
Ultimately, all their hopes and apprehensions come to converge on the chariot festival in the temple of the half-female god Ardhanareeswara and the revelry surrounding it. Everything hinges on the one night when rules are relaxed and consensual union between any man and woman is sanctioned. This night could end the couple's suffering and humiliation. But it will also put their marriage to the ultimate test.
Acutely observed, One Part Woman lays bare with unsparing clarity a relationship caught between the dictates of social convention and the tug of personal anxieties. Widely acclaimed in the original Tamil, this novel vividly conjures an intimate and unsettling portrait of marriage, love and sex.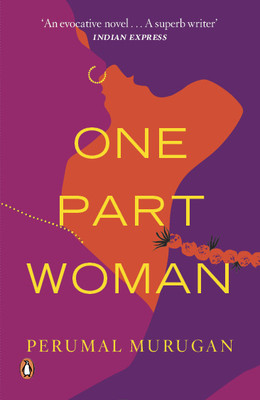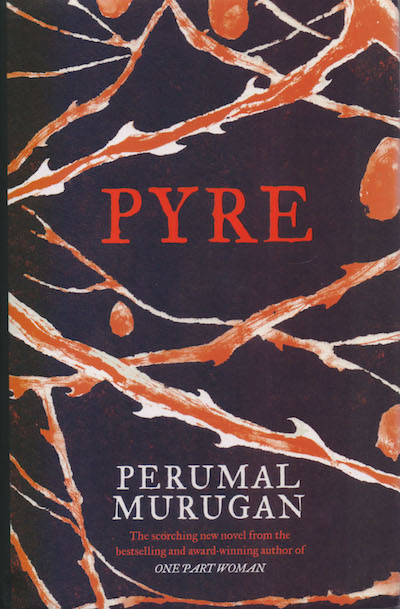 PYRE (Pookkuzhi)
Number of words: 56,100
Saroja and Kumaresan are in love. After a hasty wedding, they arrive in Kumaresan's village, harbouring the dangerous secret that theirs is an inter-caste marriage, likely to anger the villagers should they learn of it. Kumaresan is confident that all will be well. He naively believes that after the initial round of curious questions, the inquiries will die down and the couple will be left alone. But nothing is further from the truth. The villagers strongly suspect that Saroja must belong to a different caste. It is only a matter of time before their suspicions harden into certainty and, outraged, they set about exacting their revenge.
With spare, powerful prose, Murugan masterfully conjures a terrifying vision of intolerance in this devastating tale of innocent young love pitted against chilling savagery.
Long listed for the DSC prize for South Asian Literature.
SEASONS OF THE PALM (Koolamaathari)
Number of words: 96,955
This English translation of a contemporary Tamil classic captures a world that is virtually unknown outside the Tamil village. The complex world of dalit 'untouchables', who struggle to hold their own in a context of brutal injustice of the caste system.
Seasons of the Palm tells the story of Shortie and his friends –Tallfellow, Stumpleg, Belly and Matchbox – all of them 'untouchable' chakkili children who herd goats for their Gounder caste landlords.
A sophisticated mixture of naturalism and fantasy, this is a novel whose politics comes alive through its art. Shortlisted for the Kiriyama Award (2005 fiction finalist).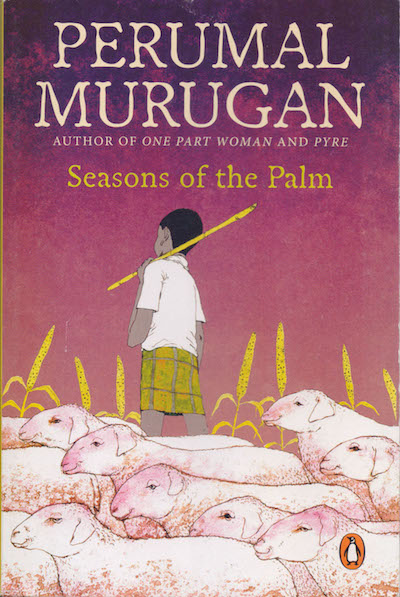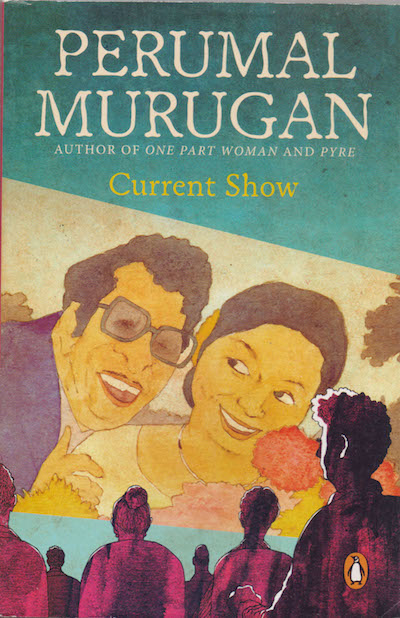 CURRENT SHOW (Nizhal Muttram)
Number of words: 35,850
Set in a small highway town in South India, Current Show revolves around Sathi, a young soda-seller in a run-down theatre. This is life lived on the margins of the film world, far beyond glitz and glitter of Tamil cinema.
Ill-paid and always tired, Sathi finds relief from the tedium of the everyday in marijuana. His company of friends is all vulnerable, desperate young men, who work around the theatre and alternately bully and support each other. An intense and tender friendship with one of the men sustains Sathi, until a train of events throw his days and nights into disarray.
THE GOAT THIEF
Number of pages: 208
Perumal Murugan is one of the best Indian writers today. He trains his unsentimental eye on men and women who live in the margins of our society. He tells their stories with deep sympathy and calm clarity. A lonely night watchman falls in love with the ghost of a rape victim. A terrified young goat thief finds himself surrounded by a mob baying for his blood. An old peasant exhausted by a lifetime of labour is consumed by jealousy and driven to an act of total destruction. Set in the arid Kongu landscape of rural Tamil Nadu, these tales illuminate the extraordinary acts that make up everyday lives.