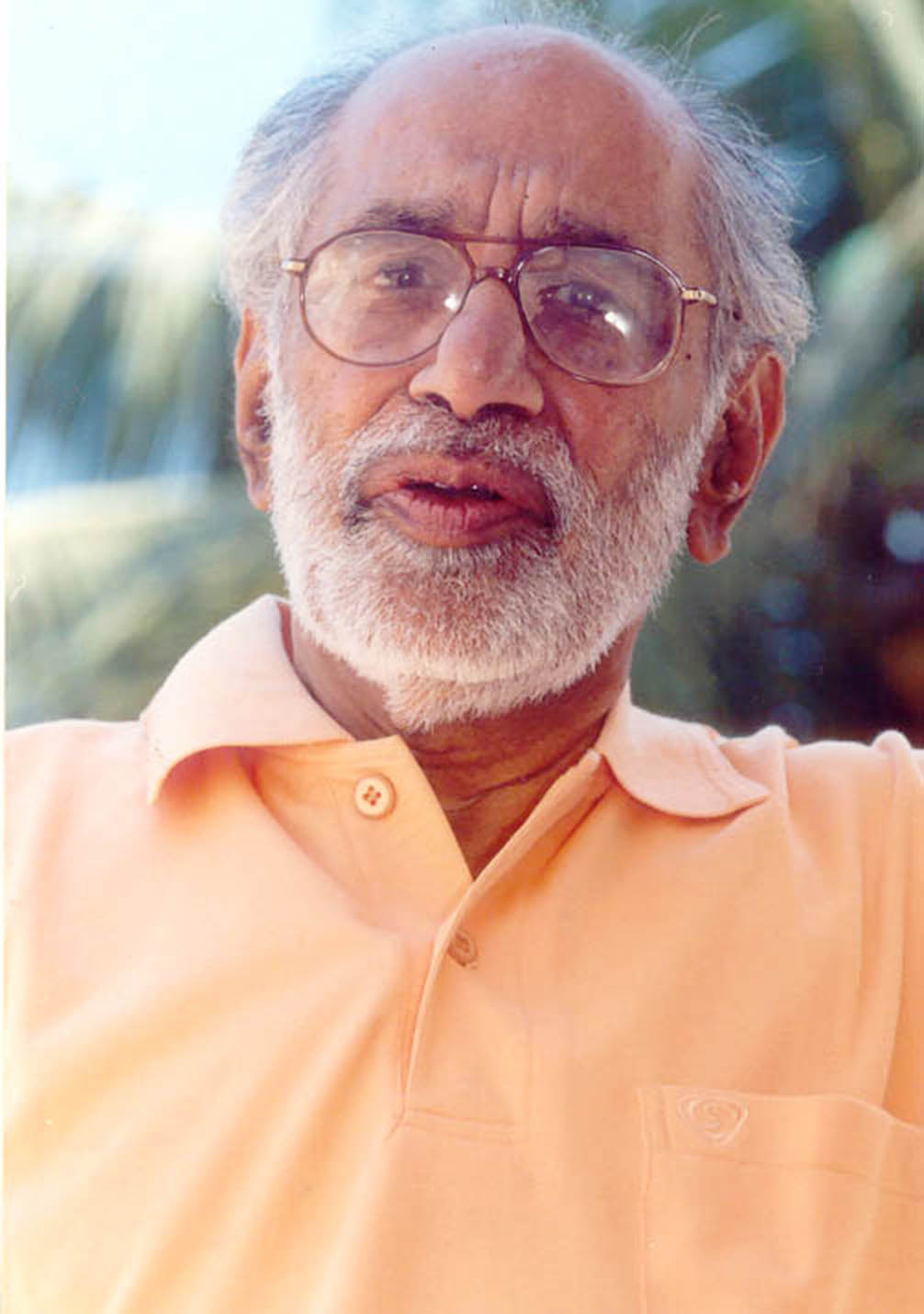 SUNDARA RAMASWAMY
1931-2005
Sundara Ramaswamy (1931-2005) was a renowned writer in Tamil, incomparable in his reach and versatility. His perennial interest in experimenting with forms and themes keep him within an ever-evolving act of creation. He had developed for himself a unique sense of narration, marked by a keen sense for local languages and a sense of honour. His stories made delightful and compelling reading.
The Tamarind Tree (1966), his first novel, and J.J. Some Jottings (1981) have a cult following. All three novels of SuRa are scheduled to be issued by Penguin under its Modern Classics Series. One of our iconic writers, Ramaswamy's stories are an ironic take on modernity's slow ingress into traditional ways of life. He was honored for his work with the Katha Chudamani award (2004) and Lifetime Achievement award from the University of Toronto (2001).
Works published in English
JJ: Some Jottings (2016, PRH)
Tamarind History (2013, PRH)

Published in Hebrew (Hakibbutz Hameuchad) Malayalam (SPCS Publication), Kannada (Lankesh Prakashana), Telugu (Hyderabad Trust) and Hindi (HarperCollins). Slovenian rights sold to KUD Sodobnost International.
*International English rights acquired by Amazon crossing.
Children, Women, Men (2013, PRH)
Waves (2013, PRH)
RIGHTS: Information on Literary Rights: World Rights for the complete works of Sundara Ramaswamy rests with Kalachuvadu Publications. Write to Kannan Sundaram at publisher@kalachuvadu.com
THE TAMARIND TREE (Oru Puliyamarathin Kathai)
Number of pages: 207
Sundara Ramaswamy's modern classic, translated from Tamil, is a simply stunning reflection about shared histories, loss, an affinity for nature, and a near-mythic center of life in a town in India.
While it lived, the tamarind tree stood at the crossroads of a small town in southern India. For more than fifty years it was a benevolent observer, offering shade without discrimination. It bore witness to laughter and tears, to tragedy and simple pleasures, and to the history of the town itself as it transformed from the old ways of bullock-led carts to a bustling community of social, political, economic, and ecological change. And for Damodara Asan, an enigmatic philosopher, memory keeper, and master storyteller, the tamarind tree―and everything it inspired―was an endless source of tales that enthralled generations.
Unfolding through the bittersweet remembrances of an unnamed narrator who was once beguiled by Asan, The Tamarind Tree is a beautiful and universal story about transition, the compromises of progress, and a long-gone though undying symbol of indestructible dignity, culture, and life.
Review
Among the many narrative modes prevalent in pre-modern India, the sthalapurana (or place-legend) enjoys a special stature. It is normally associated with a local temple and tells the story of how the temple came to be built on that site. Sthalapuranas inevitably feature kings, queens or hermits and involve divine visitations in one form or another. What we might learn about the place and the people who live there is incidental. When the modern novel came to India in the late nineteenth century, the sthalapurana provided a ready framework of story-telling, except that, instead of god, a society in transition was the protagonist. This format facilitated multiple plot-lines that could be woven around a community of people who were confined not just by geography but also by tradition, livelihood and modes of feeling.
The sthalapurana-like framework did well in America, where the self-consciously democratic emphasis on the 'little man' (or woman) naturally led to a plethora of small-town narratives. Famous works such as Sherwood Anderson's Winesburg, Ohio (1916), Sinclair Lewis Main Street (1920), the many tales of Faulkner set in the mythical Yoknapatawpha County (1930-60), and Garrison Keillor's Lake Wobegon Days (1985) testify to America's endless fascination with the dynamics of small town existence. Closer to our time, we have had Gabriel Garcia Marquez's Macondo enthralling us with its magic.
In India, however, our literary tryst with small communities appears to have been short-lived. We have several novels and short stories by RK Narayan set in the fictional town of Malgudi, OV Vijayan's The Legend of Khasak (1969) and The Saga of Dharmapuri (1985), Raja Rao's Kanthapura (1938) among the more well known books. In most Indian languages, though, place-centred narratives have been few and far between. Except in historical narratives describing a remote past, place was seldom the leading protagonist in Tamil fiction. Literary fiction tended to be more about existential and moral questions faced by individuals, and in later days, about class and caste conflicts.
Sundara Ramaswamy's Oru Puliamarathin Kathai (1966), which gave us the 'local' history of a traffic junction in Nagercoil town of southern Tamilnadu, belonged to this loosely defined sthalapurana genre. Also published in the same year was Krithika's Vasavechvaram(1966), a fictional village created by the author to critique the sexual mores and hypocrisies of men and women who inhabited the eponymous village. In 1970 appeared Neela Padmanabhan's celebrated novel, Pallikondapuram (English Translation: Where the Lord Sleeps, IndianWriting, 2008), where a forsaken man's torment is reflected in the physical reality of Thiruvananthapuram when it was still the capital of the Travancore dynasty.
Along with the other two novels, and perhaps even ahead of them in the assessment of many critics and readers, Oru Puliamaratthin Kathai has been hailed as a classic, a novel read keenly by successive generations of readers even today. It has also been translated into English and several Indian languages. The first English translation, published by Penguin, appeared in 1995 as Tale of a Tamarind Tree. In 2013, Penguin published a second translation, Tamarind History, as part of their Modern Classics series of works from Indian languages. Tamarind History, the book under review, has been translated by Blake Wentworth, an American academic based in University of California, Berkeley.
Synopsis
When the intrepid old man, Asaan reappears in town, the adolescent narrator of OPK who is a transplant to that town is drawn to asaan's universe. The old man is a maker of dreams, the teller of gripping stories. He thus enchants the narrator and his peer group to follow him around on his jaunts through town. They bribe him with choice betel leaves and high-quality tobacco in exchange for a glimpse of the world he recreates for them. A tamarind tree stands at the cross roads of their town, its hands searched for the skies while its roots wandered underfoot. Standing conspicuously in the middle of the small town, the canopy of the tamarind tree starts to loom large, usurpingacentral role in asaan's stories.
Assan weaves his magical stories. He spins shocking, harrowing tales and expertly captures the youth and keeps them in his claws all the while tracing the hearts of his characters, dissecting the intrigue behind their yearnings and deciphering the choices they make in life. It is asaan who celebrates the importance of the history of the tamarind tree and the folks whose lives revolves around the tree - a woman poisons her doting husband with milk glazed with Ethamozhi tobacco, the disturbingly beautiful and nubile Chellathai falls for her out-of-town rapist and pines for him making up stories about their tryst that precedes her presumed pregnancy. This woman frolics through town in unabashed glee delineating their romance until the day she comes to confront the bitter truth. Claiming that her man had been killed by a seething cobra, she hangs herself on the branches of the tamarind tree. Coplaan is determined to cut down the tree as retribution, but asaan outwits him with his cunning words intosacrificing the offensive branch instead of the whole trunk, and saves the tree. Thus this tree becomes the purveyor of modernity in that town, an unblinking witness to the transformation and the onslaught of changes that masquerade as progress. Pivotal changes are afoot such as the incident with the Travancore Maharaja who finds the stench in a ditch close to the tree appalling while passing through the town on his way to a nearby beach resort. He stipulates that by the time he returned in a week, the intolerable stench must be gone or else heads would roll. This mobilizes thousands of workers who drain the offensive swamp into the Indian Ocean and the town catapults into prosperity. Years later, the tamarind fruits that fetched increasing monetary benefits for the municipality that owned at its yearly auction saw a sudden turn of events.
Kadar's stationary store is vandalized. Kadar has to set aside his dreams of marrying a women as beautiful as his mother and is forced to marry the disturbingly repulsive daughter of JanabAbdul Aziz, a rich man, in exchange for his support of Kadar's business aspirations. Mean while Damodoran, a man who would let himself be beaten to death rather than remove his turban deferentially, a man who shared his wife with his oldest brother, had become Kadar's archenemy. Both men having come up in life by pulling themselves up by their shoestrings vie for a cigarette franchise. When the municipality elections are announced, both see an opportunity to establish their station in life and jump into the fray. A cast of characters join them, crossing and double crossing, befriending and back stabbing, subverting and sabotaging one another to win the election for the councilman's position. The tamarind tree becomes a pawn for both parties, its demise a rallying cry. Coolie Ayyappan poisons the tree by gouging a hole in its crotch and pouring mercury into it. Isaki, with a face that looked like a bicycle seat is a dogged journalist who covers the election with passion. To split the Muslim votes, an old Muslim man who used to sell sweets and savories is spuriously added as a candidate with the resultant absurdity of Grandpa Peanut winning the election. His short-lived rise in fame and wealth, however, plummets shortly thereafter. The old man's shirt soon grew frayed until one morning, he had to dig out his old sweets box, wipe it free from dust and return to the local madrasah where the only happy faces were those of the kids who were thrilled to have him back. Coolie Aiyappan is found murdered under the tree, the tree itself dies and is removed.
The tamarind tree tracks the passage of time through the Second World War, through the India's fight for Independence and through local Prohibition, and ultimately alas leaves behind a resounding vacuum in its wake. Thus the saga of the tamarind tree is a homage to humanity...with its caste and class differences, religious affiliations, love and death, greed and oppression, altruism and avarice; and its rise, its fall.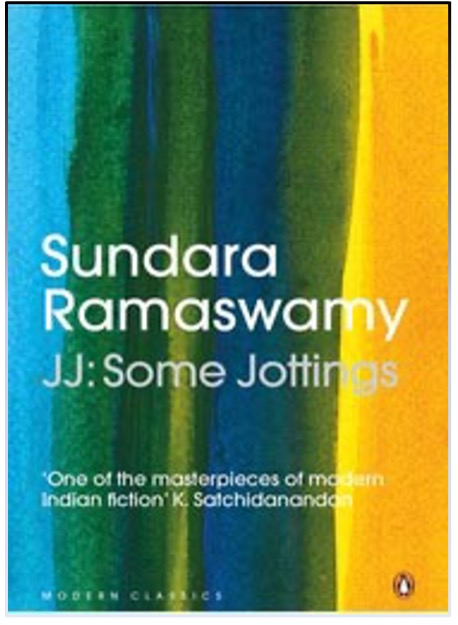 JJ: SOME JOTTINGS (J.J. Sila Kurippukal)
Number of pages: 190
The undisputed classic of modern Tamil fiction, a triumph of sharp wit and scathing satire Joseph James – or JJ is dead. A famously outspoken figure in Malayalam literature, his death is particularly mourned by Balu, a Tamil writer who endeavours to preserve the luminary's legacy by penning a biography of JJ. For this, Balu must immerse himself in the politicized and divisive Malayalam literary world, where JJ has made quite a few enemies. And as this enthralling novel of ideas unfolds, Balu discovers that he might have bitten off more than he can chew.
Review
J.J.: Sila Kurippugal is easily one of the masterpieces of modern Indian fiction while being also a watershed in Tamil fiction with its wealth of ideas and insights, its lapidary stylistic precision, its careful formal structure and its studied mastery of the contemporary art of fiction. It remains a major and unrepeatable masterpiece in Tamil.
The novel is full of insights into human existence and the creative act from different points of view. Speaking of the inability of the writer, he says: "It is the chasm between language and experience that can never be bridged. Language is the footprint of the Hound dog. By the time one looks for the pugmarks, the dog is long gone." Again on his gestural communication with his sister Ramani: "We rarely spoke. A language beyond language had evolved between us. This was our real tongue while this dead language was to serve between others and us." Again in the same context: "In fact a crisis is an ecstasy. But topsy-turvy. A shirt worn inside out…" Replying to Thrissur Gopalan Nair's comments, he says he does not understand J.J's writing: "There are two kinds of incomprehensible writing. The first evokes indifference, the other, interest. I believe J.J. belongs to the latter." "Behind all art, there is intense conflict. The tussle between being and expectation. The tears that the heart sheds when the material world turns its back on the heart." Or "When the mouth of Death's cave becomes visible to the mind's eye, writing is suffused with light" (from J.J's Diary). "Not to speak the right thing, but what I believe is right-this is the foundation of my writing. It is not infrading for a writer not to have roundedness in his thinking about his own times. But he is never to be called a liar. If such an abuse sticks, he is no writer. Just a liar." Or "I don't know if what you write is literature. But you sure wreck my peace of mind." "If only appearances, and the changes in appearances count for literature, then literature itself may be redundant."
J.J. writes, almost prophetically, in his diary: "Commercial ads forever mislead. Political ads too. And government ads. Literary ads. The chasm between image and reality is forever widening. Can a statue be forged without an alloy?" As a student forced by the principal to win every game, he writes, "In sport, defeat is not defeat. Nor is victory a victory. Sport in itself is a triumph. One should play, involved, with the heart fully in it." This is obviously not merely a comment on sports, but on art and life too. "Man is dying every moment. Dying in fear of death. … his senses lie shackled to the earth. He struggles like a housefly caught in honey. In this situation honey is no food, to fly is a matter of life and death. We gather all our strength to do so, but our legs are in strong chains." "The human mind is a wrist watch. Language, a spade." "When the public well is poisoned, people see it clear as daylight…. It isn't as easy to identify the mind's enemies as it is to the body's." "Literature survives, dependent on this human capacity to recognize truth. When the mind loses this power art will perish."
'Swarajya' magazine had short listed Indian writers and their best fictions deserving the Nobel Prize. Nine Indian writers who should have won the Nobel Prize http://swarajyamag.com/culture/nine-indian-writers-who-should-have-won-the-nobel Sundara Ramaswamy found a place in this list. The novel sited was JJ: Some Jottings.
CHILDREN, WOMEN, MEN (Novel) - (Kuzhanthaigal, Pengal, Aangal)
Number of pages: 552
Winner of the Crossword Indian language Translation award 2014.
This ambitious novel, teeming with characters, focuses on the family of Srinivasa Aiyar or SRS, who moves from his ancestral house in Alapuzhai, in Kerala, to the more modern Kottayam, before returning to Tamil Nadu, to his wife Lakshmi's home in Nagercoil. Set in the late 1930s and reflecting the political and social turmoil of the pre-war years, it chronicles the psychological conflict between SRS and his nine-year-old son, Balu; the moral struggle of a young widow, Anandam, as she considers remarriage; and the political journey of Sridaran, who chooses to break off his studies in England in order to join nationalist activities at home.
Told from multiple perspectives, this intricately woven narrative will stand the test of time as one of the landmarks of Indian modernism.
Review
All three of Su Raa's novels, (Oru puliamaratthin kadhai, (1966), J.J. Sila kurippugal (1981) and Kuzdaigal, penngal, aangal (1998) are path-breaking in different ways, but for me his last novel is also his richest. He himself has described it as a study in human relationships set again time and change, and also about the existential uncertainties and sorrows at the heart of every human being. But it is also set at a historical moment, at the cusp of modernity, perfectly evoked, where the external struggles reflect private and internal ones. It is set historically, in the pre-war years 1937, 38 and 39, when new political and social ideas such as the opening up of the temples to all castes, Gandhi's policies and various forms of Nationalism could not fail to touch everyone's life. It takes on a particular poignancy, however, for a Tamil Brahmin family living in the pre-Independence Princely state of Travancore-Cochin, as it was then called. Their final move back into Tamil Nadu, is also by way of a move into a different and contemporary world in the modern era. The importance of this novel is in capturing that modernizing moment with all its uncertainties and angsts with both brilliance and compassion.
The postmodern richness of Kuzhandaigal pengal aangal owes in part to the layered and allusive quality of its language with its wide range of reference and constant border-crossing. SuRaa uses what we would now call a standard Tamil for the main part of the narrative, but he distinguishes between the different speech communities he is writing about. The main protagonists speak the specific Tamil Brahmin dialect of the Tamil Nadu/Kerala border, while the local Kottayam people speak Malayalam. Often there is a code-switching between the languages as would normally occur then as now. (When the children, Balu, Ramani and Valli go to Elizabeth Teacher for their first lesson, for example.) Sometimes there is a code-switching between English and Tamil (SRS reading Shelley to his wife, Lakshmi; Anandam saying playfully, 'Excuse me, Akka'), and again between Malayalam and English when Sukanya and Sridaran converse between themselves. There are also the extended discussions between SRS and his friends about the politic and social issues of the times: these act as 'set pieces', reflecting the intellectual climate of the time. These are occasions when, as Govindankutty tells Paili, 'all languages mingle and meet: Tamil, Malayalam, English and even Sanskrit,' though when SuRa reports them, the discussions move seamlessly.
The world of Kuzhandaigal, pengal, aangal was alien to my experience, to begin with, both because it is located in the princely State of Travancore, which was set apart culturally and politically from British India; and also because it is focussed on a very particular community with its own networks and rituals. Of course, SuRa recreates this world for us in minute and rich detail. The reader becomes very familiar with the Kottayam of the late 1930s: the house itself, its neighbourhood, the steps leading up to the Tirunakkarai temple, the sunken road leading to the boat jetty, the maidan, the shops along the main street. The nuclear family living in Kottayam is also linked to the two ancestral homes: Lakshmi's parents' house in Thaliyal and SRS's family house in Alapuzha with their contrasted life-styles and ethos; the emotional and chaotic life-style of Thaliyal set against the cold order and decorum of the house in Alapuzha.
In recreating this world, I have followed the text as closely as possible: the details of the food that Anandam cooks; the smells of sandalwood, camphor and human sweat inside the temple; the temple in the evening when all the lamps begin to flicker; the coming of darkness 'like rain', Suraa says, over Chaakyaarpurai; the magical description of the Sriveli procession by torchlight. The precision in the way SuRaa describes Laccham stance is notable: his left foot balanced, like a dancer's, on the curve of the elephant's stomach, his right foot against its backbone, the white saamarai fan opening and closing as he waves it in front of the icon.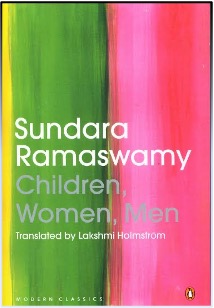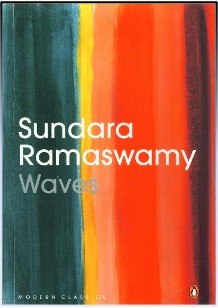 Waves
Number of pages: 200
One of the most versatile and innovative among contemporary Tamil writers, Sundara Ramaswamy wrote short stories in to phases: between 1951 and 1966, and then, after a long gap, in the 1970s. His early stories, focusing on ordinary people leading ordinary lives, are full of gems by way of characterization – the policeman Seventy-three Forty-seven and the priest of the Nadi Krishna temple in 'Prasadam', and Varadan and Joswin in 'True Love' remain unforgettable, in spite of their pedestrian lives. In the later stories – 'Intoxication' (1973), and 'Waves' (1976) – clouded by the aftermath of the Bangladesh war and the Emergency, the plots turn darker and more complex.
Surprising us with their odd twists and turns, raising uncomfortable questions, and yet touched by a fine sense of humour and humanity, the stories in this collection belong with the best in the genre.
Review
Sundara Ramaswamy's early stories, focusing on ordinary people leading ordinary lives, are full of gems by way of characterization-the policeman Seventy-three Forty-seven and the priest of the Nadi Krishna temple in 'Prasadam', and Varadan and Joswin in 'True Love' remain unforgettable, in spite of their pedestrian lives.
In the later stories – 'Intoxication' (1973), and 'Waves' (1976) – clouded by the aftermath of the Bangladesh war and the Emergency, the plots turn darker and more complex.
'Reading Sundara Ramaswamy is like negotiating a minefield. Step on his stories and something goes off inside your head. Not many can match the sheer thematic and stylistic range of his work and the enduring nature of his vision. Compelling and delightful, his stories have a strong feel for honour.'