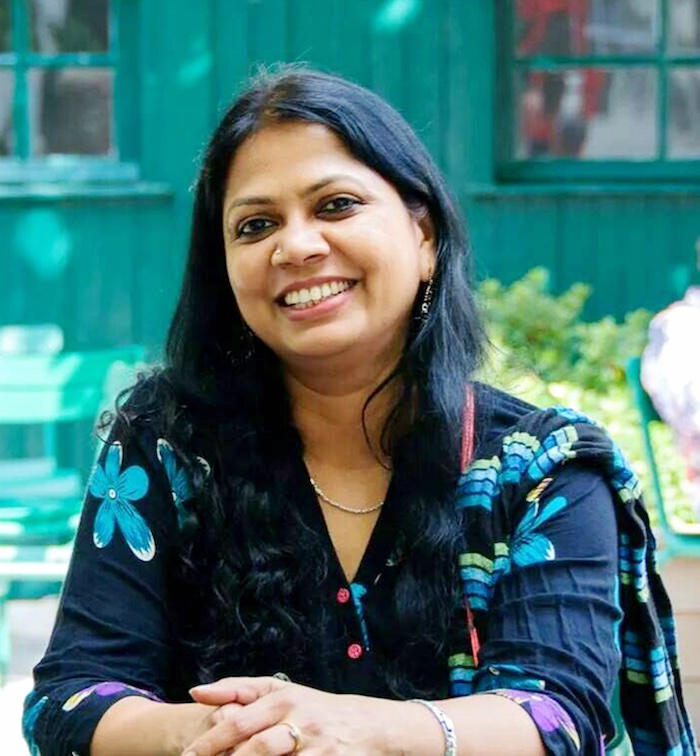 SALMA
Born 1968
Salma (B. 1968). Trailblazing Tamil Poet, writer and social activist, Salma dropped out of school at the age of thirteen in keeping with the rigid conventions of her cloistered Muslim community. Through her profound interest in literature and voracious reading, she struggled hard to win a place for herself as a writer and activist in the social milieu. The bold expression of female subjectivity and foregrounding of female desire in Salma's first collection of poems, 'Oru Malaiyum innoru Malaiyum' (2000), was something of a shock to the male-dominated Tamil literary world. Salma faced charges of obscenity and threats of violence. The astonishing success of the collection proved to be an enabling moment for women poets in Tamil Nadu. Her first novel 'The Hour Past Midnight' was widely acclaimed and translated to many languages.
WOMEN, DREAMING (Novel) (Manamiyankal)
Number of pages: 288 in Tamil
This is a book about communion and friendship between women, set in a small village in rural Tamil Nadu. The women are of mixed religions and castes, and they sit together and chat for hours about their lives and feelings. It portrays the plight of Muslim women and the idea of a well-defined morality that suppresses the woman's body and mind, desires and thoughts. In this book, morality has a different connotation. It's all about love, heart and camaraderie. It asks how women can help each other and find joy in female companionship. These are women who have spent their lives in the shadows of fathers, brothers and husbands; being dutiful, raising children and going to temples and mosques, but whose inner lives are as rich and fruitful as their untold stories. Together, they open up to each other about womanhood, sexuality, and the dark secrets within the community. They talk often of love, sex and the vagaries of men, share their secrets, their regrets and their often outrageous stories. By turns revealing and hilarious, these are stories about the lengths to which some women will go to find a man, keep a man or, most important, keep up appearances. Full of surprises, this introduction to the private lives of some fascinating women, whose life stories and lovers will strike us as at once deeply familiar and profoundly different from our own, is sure to bring smiles of recognition to the faces of women everywhere - and to teach us all a thing or two. In Tamil, Salma's works are considered feminist classics.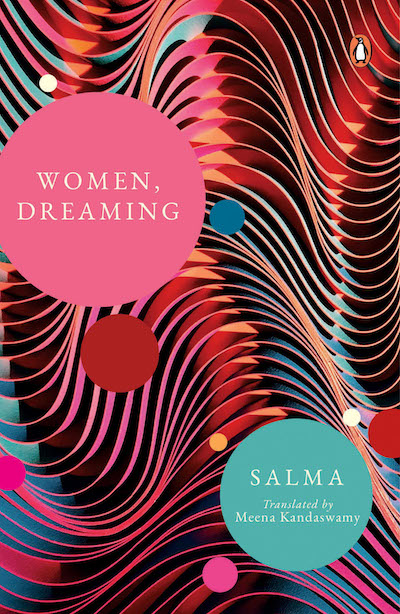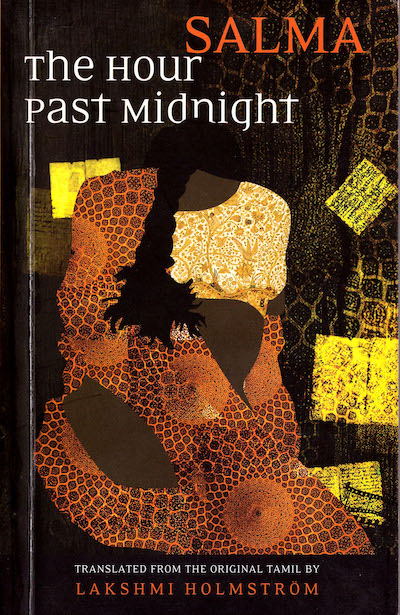 THE HOUR PAST MIDNIGHT (Novel) (Irandaam Jaamankalin Kathai)
Number of pages: 478
RABIA IS YOUNG and growing up in a conservative, closed community in southern India. One day, she and her friends sneak off to the movie and are shocked by what they see on the screen. Caught on her return home, Rabia gets a beating from her mother, Zohra who cries as she beats her daughter into submission, the only route to Rabia's survival.
Firdaus is young and beautiful and of marriageable age. A groom is found for her, a wealthy man who lives and works abroad. On her wedding night, she takes one look at him and says, 'I'm not going to live with you, don't touch me!' and then is shocked at her own behaviour. How could she have been so daring?
Inside their closed, male-dominated world, Rabia, Rahima, Zohra, Amina, Khadija, Firdaus, Nuramma and many others make their small rebellions and compromises. Friendships are made and broken, families come together and fall apart, and slowly, almost imperceptibly, changes creep in. Before they know it, the women's lives have changed forever.
THE CURSE (Short stories) (Saabam)
Number of pages: 192
In The Curse, acclaimed author and poet Salma blasts through the artifice of genre and language to reveal the messy, violent, vulnerable and sometimes beautiful realities of being a woman in deeply patriarchal societies. Loosely rooted in the rural Muslim communities of Tamil Nadu, these stories shine a light on the complex dramas governing the daily lives of most women moving through the world.
In the title story, a young spinster is caught between her desire for marriage and a dark family history that haunts her like a curse. In 'Toilets', a woman recounts in stunning, visceral detail how access to the most basic human space has been regulated by trauma, shame and the male gaze. In 'The Orbit of Confusion', a daughter writes a heartbreaking letter, struggling to come to terms with her anger and love for the woman who raised her.
In these and five other emotionally charged stories that are at times humorous, even spooky, Salma exquisite and contradictory inner worlds like Alice Munro with the playfulness and spirit of Ismat Chughtai - in a voice that is entirely her own. Available together for the first time in English-in a lively, nimple translation by Kalyan Raman-these stories will grab you by the throat and leave you fundamentally changed.
'Richly layered and profoundly insightful, each story is intellectually provocative, brilliantly crafted and skillfully translated. Salma is a master storyteller who transforms ordinary lives into sagas of identity, gender and nationalism.'
- K.R. MEERA, author of Hangwoman
'Salma's stories brush aside all niceties and cut a straight path to feminine interiority, shining a light upon the hypocrisy and injustice woven into the lives of women, and the painful outcomes for all.'
-ANNIE ZAIDI, editor of Women Unbound