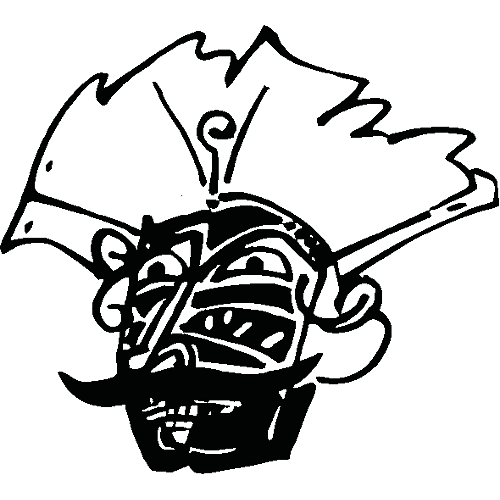 Kalachuvadu means "Time's footprints" in Tamil.
Since 1995, Kalachuvadu Publications (KP) has not only blazed the trail for the finest in contemporary Tamil writing but also brought the best of world literature in translation to the doorstep of the discerning Tamil reader.
With a list of over 800 titles, KP is a vibrant and vital presence in the landscape of Tamil and Indian publishing. KP's writers include the award-winning Ambai, G. Nagarajan, Ashokamitran, Devibharathi, P.A. Krishnan, Perumal Murugan, Salma and Sundara Ramaswamy. KP's chronological variorum editions of acclaimed Tamil modernists set the benchmark for other publishers. Also well-regarded is KP's bestselling series of academic titles noted for their relevance, readability and lightly worn erudition.
In keeping with its commitment to promoting exemplary literature from across the world, KP has published Tamil translations of My Name is Red, Snow, Istanbul and The White Castle by Orhan Pamuk, Bonjour Tristesse by Francoise Sagan, KA by Roberto Calasso, The Sea by John Banville, Aziz Bey Incident by Ayfer Tunc, Baghdad Burning by Riverbend, The Cage by Gordon Weiss, Sophie's World by Jostein Gaarder, Still Counting the Dead by Frances Harrison, The God of Small Things by Arundhati Roy, Silk by Alessandro Barrico, Tamil Anthology of Welsh Short Stories and Le fusil de mon père by Hiner Saleem, Le Procès-Verbal, Tempête by J.M.G. Le Clézio, Out Stealing Horses by Per Petterson, Raymond Carver's short stories, Sylvia Plath's Poems, The Karamazov Brothers by Fyodor Dostoevsky, Huzur, The Time Regulation Institute by Ahmed Hamdi Tanpinar, A Day with Mr. Jules by Diane Broeckhoven, My Little War by Louis Paul Boon, The Dolls' Room by Llorenç Villalonga, Poems from Guantánamo: The Detainees Speak Compiled by: Marc Falkoff, One Hundred Years of Solitude and Chronicle of a death foretold by Gabriel García Márquez, Le Capitalisme En Dix Lecons by Michel Husson, The Insurrection in Dublin by James Stephens, L' Homme révolté by Albert Camus, Hayath Muhammed by Muhammad Husain Hykal, Brekkukotsannáll by Halldór Laxness, El ivvierno de Gunter by Juan Manuel Marcos, La vie d'un home inconnu by Andreï Makine, Isha Borachat Me 'besorach by David Grossman, Genanse og verdighet by Dag Solstad, Hurskas Kurjuus, Hurskas Kurjuus by F.E. Sillanpää, Fallen by Lia Mills, The Dirty Dust: Cre na Cille by Máirtín Ó Cadhain and Corps desirable by Hubert Haddad.
Currently in its twenty-third year, KP continues to be the undisputed frontrunner of high-quality Tamil publishing. For KP, the touchstone of quality will always be defined by the social relevance rather than the commercial success of a book. Based in Nagercoil, South India, KP also publishes a little magazine, Kalachuvadu, a monthly review of politics and culture.